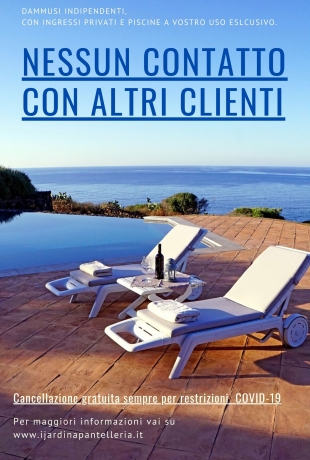 During the Covid-19 period we have been forced to modify our habits. However, we don't have to give up planning our holidays!
Keep on dreaming your holidays and book  at I JARDINA!
I JARDINA is the perfect solution for your holiday: NO CONTACT WITH OTHER GUEST. Our dammusi have indipendent entrance, each with a personal swimming pool  JUST FOR YOU. 
Moreover, free cancellation policy due to new COVID-19 restriction.